Adding a Forum to your website will open an option to your visitors to discuss topics related to your website and also act as an additional information source about your business.
To manage your Forum:
In the Editor, click on Pages.
Locate your Forum page, or add it as a new page, and click on the Edit button next to it.
In the Forum tab, under Settings, you can set the following:

Description For Homepage - You can add a brief description of what the forum will be talking about and it will appear on your Homepage.
Forum Information - You can add a brief description of what the forum will be about and it will appear on your Forum main page.
Manager's Email - You can add a Forum Manager, who will have full admin permissions and can help you manage the forum. Enter the email of the person that you wish to set as the manager.
Image - You can upload up to 3 images that will be shown on the Forum main page.

Under Labels, you can edit the labels to match your website content. The default labels are "Follow", "Edit", "Reply", "Suggested Topics". You can customize them to your needs.
In the Categories tab, you can +Add a New Category and enter the Category Name, Description, and add a Manager. You can also Edit, change location, Delete, and Preview the forum categories.
In the Insights tab, you can monitor and analyze received comments on your forum.
To manage your forum members, you can Limit Your Website Access to members only.
To add a New Topic or Edit a post, you will need to log in to your Client Zone with the email you used to sign up to SITE123.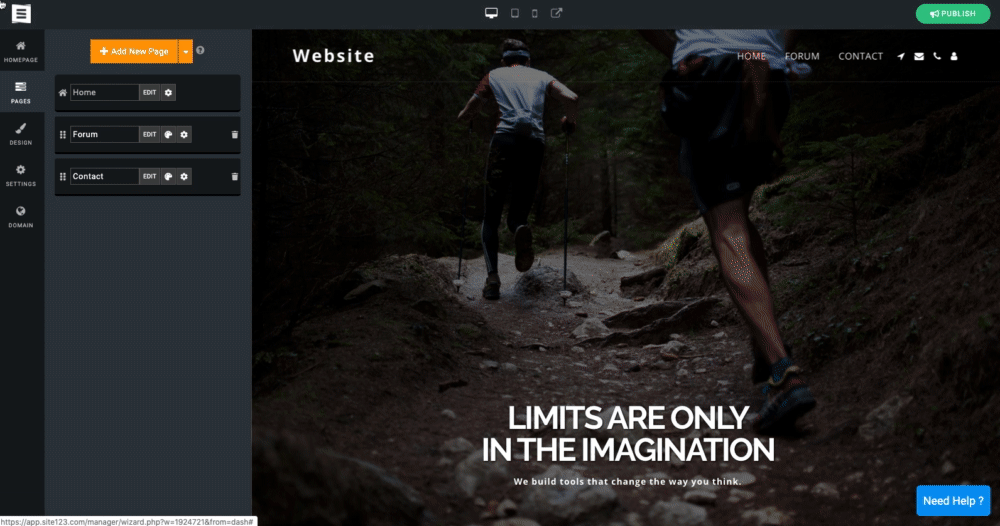 ---
Please note:
Users that are logged in using The Client Zone Tool will be able to post in the forum: add a new topic, reply to messages, follow a thread, etc.
You can add only one forum page to your website.